Pastor Greg Davis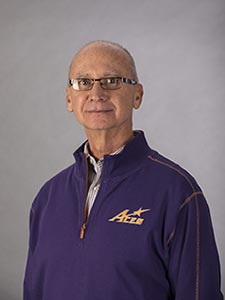 Greetings to you as you are seeking to learn about us at McCutchanville Community Church. We are honored that you are considering being part of our ministry. The Apostle Paul said it best as he would open a letter to one of the churches whom he dearly loved. He wrote to the Church at Philippi: "Grace and peace to you from God our Father and the Lord Jesus Christ." (Philippians 1:2)
I extend my hand of welcome to you as you read this. I have had the privilege of serving as pastor of this church since July 1, 2016. Before that I served at Patoka UMC for eleven years and Loogootee UMC for six years. And previous to this I spent twenty-four years working in the business world in accounting and manufacturing management.
My wife Teresa and I recently moved to Evansville, where we both graduated from the University of Evansville. We have three grown children: Matthew married to Sun and they have gifted us with our grandson Colton; Mark and Megan. God has honored our love for serving by giving us a church to serve together, and where I am serving, there you will find Teresa also.
I am an ordained elder in the United Methodist Church, having attended Course of Study at Candler School of Theology at Emory University in Atlanta. Following completion of this study, I continued on through Advanced Course of Study Seminary work at Emory, Duke, and Asbury and was ordained in 2011 in the Indiana Conference of the UMC.
My ordination does not define me; however, my call as servant pastor is my joy in ministry. John Wesley, the founder of Methodism operated by Three Simple Rules: Do no harm; Do Good; Stay in Love with God. This is a great way for me to live and share the Good News of Jesus Christ by preaching and teaching God's Holy Word, which I consider to be as true and alive today as it was when it was given to us.
Lastly, we invite you to come to McCutchanville. We might be a little off the beaten path, but we are alive and well and offer you hospitality, grace, truth, and love.
In Christ,
Pastor Greg
Cory and Annelle Mills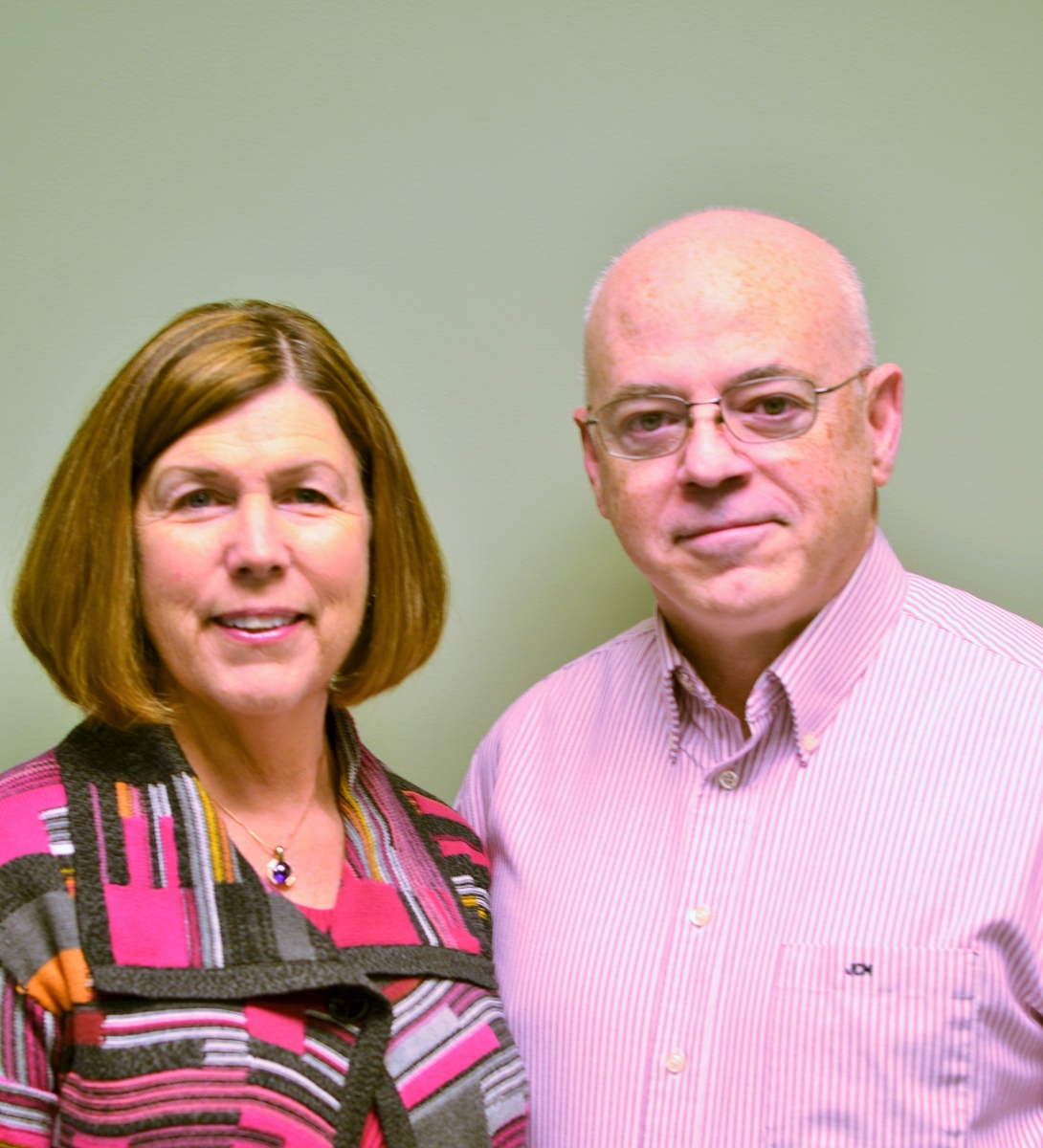 Cory:  2016 marks the 40th anniversary of my service as music and worship leader in Kentucky and Indiana churches, with over 25% of that time right here at McCutchanville Community Church! Cory holds bachelor's and master's degree in church music from Kentucky universities. In addition to my work as a commercial real estate broker, I am also active in Rotary, I serve as Chairman of the Evansville Bond Bank, and I sponsor an internship program at The University of Evansville. My wife Annelle and I love traveling, but our most enjoyable activities all revolve around our children and grandchildren.
Annelle
I attended Murray State University where I earned mu music degree with a major in organ and minor in piano. use this God's given talent in my position at McCutchanville Community Church where I play the piano for the services. have given piano lessons all my adult life and share my music passion with my students.
In my spare time I enjoy being a Master Gardener and volunteering t the Evansville Christian Life Center and Parkview Nursing Home. The rest of my time is spent taking grandchildren to their numerous activities.
Helen
What a blessing to not only be on staff at McCutchanville Community Church but also be involved in the ministry as a member of this church. Great things are happening in McCutchanville and God continues to bless us as we develop more ways to spread the gospel in our community. Although my undergraduate degree is in secondary education, I have found that I smile all day as I watch the little ones in God's Kid's travel up and down the halls of the church. I also volunteer and am a leader in Pioneer Club and am able to experience the children's eyes shine as we learn together about Jesus' teachings! Jesus has a special spot in his heart for the children and I have found that I do too.
I remember as a child being taught "As each has received a gift, use it to serve one another, as good stewards of God's varied grace" 1 Peter 4:10. I searched for years to find 'that God given gift' only to realize that gift is to serve. I was able to utilize my graduate degree in Public Administration to help older students decide their career path. God blessed me with a rewarding career at several colleges until my retirement in 2013.
As secretary at McCutchanville Community church I am rewarded daily by being able to serve. I hope that you will contact me if you have any questions. If I don't know the answer, I will certainly find the answer and get back to you as quickly as I can.
Terri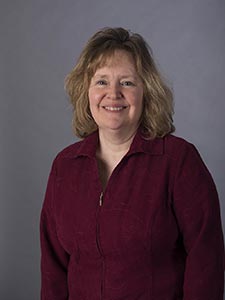 I graduated with an Associate of Science Degree specializing in Early Childhood Education and have been in the Early Childhood Field for the past 25 years. I taught preschoolers for the first 13 years and enjoyed every day working with them! I also worked for the Council for Professional Recognition as a CDA PD Specialist to mentor and assess candidates who wish to earn their CDA.
I joined the God's Kids Program in 2005 and love being here. I truly have a passion for the children and the families we serve through our preschool. While in our care, we believe that all children need to experience positive relationships with other children, families, and our staff in a safe and loving environment to reach their potential.
Shiloh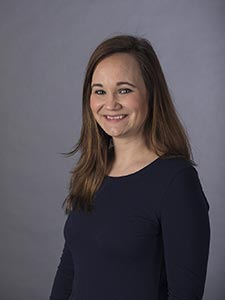 I'm truly honored to be a part of McCutchanville Community Church, serving as the Children's Ministry Coordinator. Born and raised in Colorado, I have studied at the University of Nevada, Las Vegas and the University of Kentucky. It was at UK where I earned a Bachelor of Fine Arts Degree in Arts Administration with a focus in theatre. I have been married to my husband, Jonathon, for 7 years. We have two daughters, Savannah and Kennedy who are 5 and 3, respectively. In my spare time I enjoy reading, fishing, and crocheting.
Ashley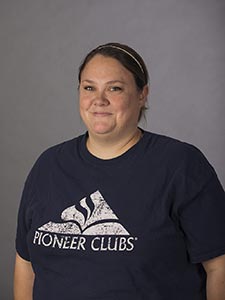 My name is Ashley Tapp. I currently teach the Clownfish two year old room for God's Kids and am the nursery attendant on Sunday morning for MCC. I have been with God's Kids for four and a half years and absolutely love it. I adore everything about two year olds; it is at this age that the children absorb and learn so much as they grow. Each have a twinkle in their eye as they learn about Jesus!
My husband and I have four beautiful children together: Issac (12), Hayden (12), Jonathan (8), and Bryan (6). They are the light of my life and I am blessed to be their Mom and teacher here. When I have free time, I really love playing board games with my children and I enjoy reading. Our whole family enjoys going to the park to play and especially love to play basketball!